Top Management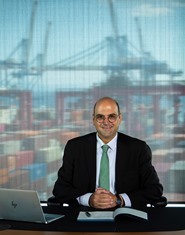 Was born in 1979. After graduated from Bogazici Private High School at 1997, he completed double major programmes at ITU, achieved diplomas from ITU Maritime Faculty in 2002 and Management Engineering in 2003. He achieved LLM in Business Law (Master's Degree) from Istanbul Bilgi University in 2005 and Executive MBA from Ozyegin University in 2012. He is currently studying Maritime Transportation and Management Engineering PhD at Piri Reis University.
Kaan Anul started his career as a captain at Turkon Holding in 2001 and worked as Legal & Insurance Manager at Turkon Line between 2003-2010. He has been working at Kumport since 2010 as Deputy General Manager. In addition to his duties, he is the Vice Chairman of ARPAŞ and ALTAŞ. He is also a member of KALDER and TURMEPA and works as a volunteer evaluator of KALDER.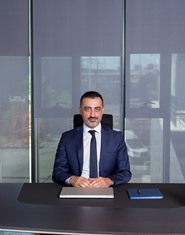 He was born in 1982. He completed Istanbul University Maritime Transportation Management Engineering at 2004, Anadolu University Foreign Trade program at 2006 and Okan University Logistics Management masters program at 2015. He started his career in ports as a Customer Representative in Gemport at 200. He worked at Roda Port, Borusan Port, and in Colakoglu Metallurgy which he served in different positions as Shift Manager and Logistics Manager between 2007-2017. During this period, he also teached Port Terminal Business Administration classes between 2012-2014 at Uludag University. e worked as Operations Group Manager in DP World Yarimca Port between 2017-2020.